2020-2021 School Year Update MCHS Parents, Students and Staff, First and foremost, we hope all of you are safe and well. We are all united and care deeply for the well-being of our students and staff. As positive COVID-19 cases continue to rise daily, our students, staff and their families' safety is our number one priority. As we explore every option for the best route to return to school, we all must acknowledge the uncertainty and unpredictability of next school year due to the pandemic. As we plan for the 2020-2021 school year there is much to examine, plan for and safeguard. Scheduling for the 2020-2021 school year poses unique challenges that have never before been faced in our schools. Schools are faced with the task of building schedules that are aligned to best practice and research on student learning while also adhering to the new health and safety protocols implemented due to COVID-19. This task is further complicated by the impossibility of projecting with certainty the health conditions in August 2020 as well as the possibility of a resurgence of the virus in the fall. As we move into the 2020–2021 school year, schools will continue to face extraordinary, new challenges that will require unprecedented levels of cooperation and coordination among students, families, staff, and school communities. Our district personnel, administrators, teachers, and staff are working together diligently to provide all students with a safe and equitable learning environment for the 2020-2021 school year. In order to best guide school and district decision making, the SCDE in collaboration with DHEC have provided recommendations for safely re-opening schools along with clear criteria for determining the rate of spread of COVID-19 in our surrounding community. This information was provided on June 22 meaning that schools and districts now have the information needed to plan for a safe return to school. As we make decisions please know that all our focus, and every single one of our priorities, are directed toward protecting the health, safety and wellness of students and staff while giving students the best possible learning experience that is as close to normal as health and safety will allow. While much has changed our commitment to engaging students at all levels in educational experiences that ensure success and life-long learning will not. MCHS has always been more than a school. We are a family and we are MC strong. We are all in this together and together we will overcome any and all obstacles. As such, Mid-Carolina High School welcomes feedback and will provide timely updates to keep our MC Family informed as updated information becomes available. Please stay connected to us by: Checking our Facebook and school website. We will continuously keep you updated as new information is released. Providing feedback to the district: A Re-Opening survey for staff and families will be released by our school district. Survey responses will provide important information that will help guide decisions being made. School Re-Opening Staff Survey Link:
https://bit.ly/2020EmpSur
School Re-Opening Family Survey Link:
https://bit.ly/2020FamSurv
School and District Re-Opening Task Force: In addition to sharing information, we want to provide opportunities for the community to share feedback. Mid-Carolina High School is in the process of establishing a Re-Opening Task Force that will assist in developing plans for re-opening school. Link to NCSD recorded school board meetings AccelerateED Task Force Final Guidance and Recommendations 2020-2021 School Year RECENT DISEASE ACTIVITY BY COUNTY (as of 6.21.20) FOR SC DEPARTMENT OF EDUCATION Updates regarding summer programs, re-opening and athletics will continuously be released by the school and the district as information is made available to us. If you have any questions, or feedback, please do not hesitate to contact me personally at 803-364-2134 or
rcooper@newberry.k12.sc.us
. Your input is valued and myself and my staff are available to answer any questions. Sincerely, Ray Cooper Principal, MCHS

From the District: Due to the rise in the number of confirmed COVID-19 cases in South Carolina and Newberry County, we have decided to postpone the start of fall sports summer workouts until further notice. Please know that this decision was made in an effort to protect the health and well-being of our student athletes, coaches, and staff. We will closely monitor this situation and stay in contact with DHEC as we move forward. We look forward to getting back to practice and play as conditions permit.

MCHS 2019-2020 Yearbook Distribution June 16th The 2019-2020 MCHS Yearbook distribution will take place on Tuesday, June 16th from 9 am to 11 am in the front of the school. If you have purchased a yearbook, you are asked to drive-through the main office parking area and remain in your car. One of our staff will bring the yearbook to you.


Graduation News: At last night's School Board meeting the final NCSD graduation plan was announced. The Mid-Carolina High School Graduation Ceremony will be held on June 4 at 9:00 AM. The graduation ceremony will be an in-person social distancing ceremony held outside, and will take place in Lon Armstrong Stadium with a limit of two tickets per graduate. All graduates and ticket holders will be socially distanced in the stadium. Graduation will be video-taped and a commemorative copy will be presented to each graduate. The rain out make-up date will be June 5 at 9:00 AM.






All Newberry County School District schools will remain closed for the remainder of the school year, per the governor's announcement. Additional information regarding instructional packets, graduation, textbook returns, etc. will be provided at a later date. We thank all of our students and parents for their cooperation during this time. We also want to thank all of our teachers, bus drivers, cafeteria workers, administrators, and all other staff members for the work they are doing while our students are not in school. We miss you all and look forward to when we can get together again.

Jostens will do a drive-through order pick-up on April 15 UPDATE FROM JOSTENS: Senior Supply Delivery Date has been rescheduled for Wednesday, April 15, 2020. REMINDER: Balances must be paid in full before seniors can receive their supplies. Parents may pay online at
www.rhodesgraduation.com
and only need their invoice number and student name, school, etc. If you have questions concerning your balance or have not yet placed your order please contact Rhodes Graduation Services (Jostens) at (803) 485-4503. You may also contact them at
office@rhodesgraduation.com
. Delivery event details and the pickup schedule: Wednesday, April 15 at 10:00-1:00; using a pickup appointment schedule. 10:00-11:00 Last Names A-H 11:00-12:00 Last Names I-P 12:00-1:00 Last Names Q-Z For the safety of all involved and to keep this event as efficient as possible, please follow the steps below: All orders must be paid in full prior to the delivery day. If you have a balance, please pay online at
www.RhodesGraduation.com
. Follow the designated signs when you arrive at your school. Stay in your vehicle and provide the delivery team your student name along with ID. Once you receive your graduation items, you will also receive an information card with how to contact our team for additional questions or concerns. Rhodes Graduation Services and Jostens is proud to be a part of your senior year! We are continuing to monitor the COVID-19 virus and will be ready to work with your school for your big event. Congratulations on this huge milestone!






Free Meal Service will begin tomorrow, March 18 at Mid-Carolina High School, Newberry High School, Newberry Middle School, Pomaria-Garmany Elementary School, and Whitmire Community School. Pick up times are from 10 am - 12 pm.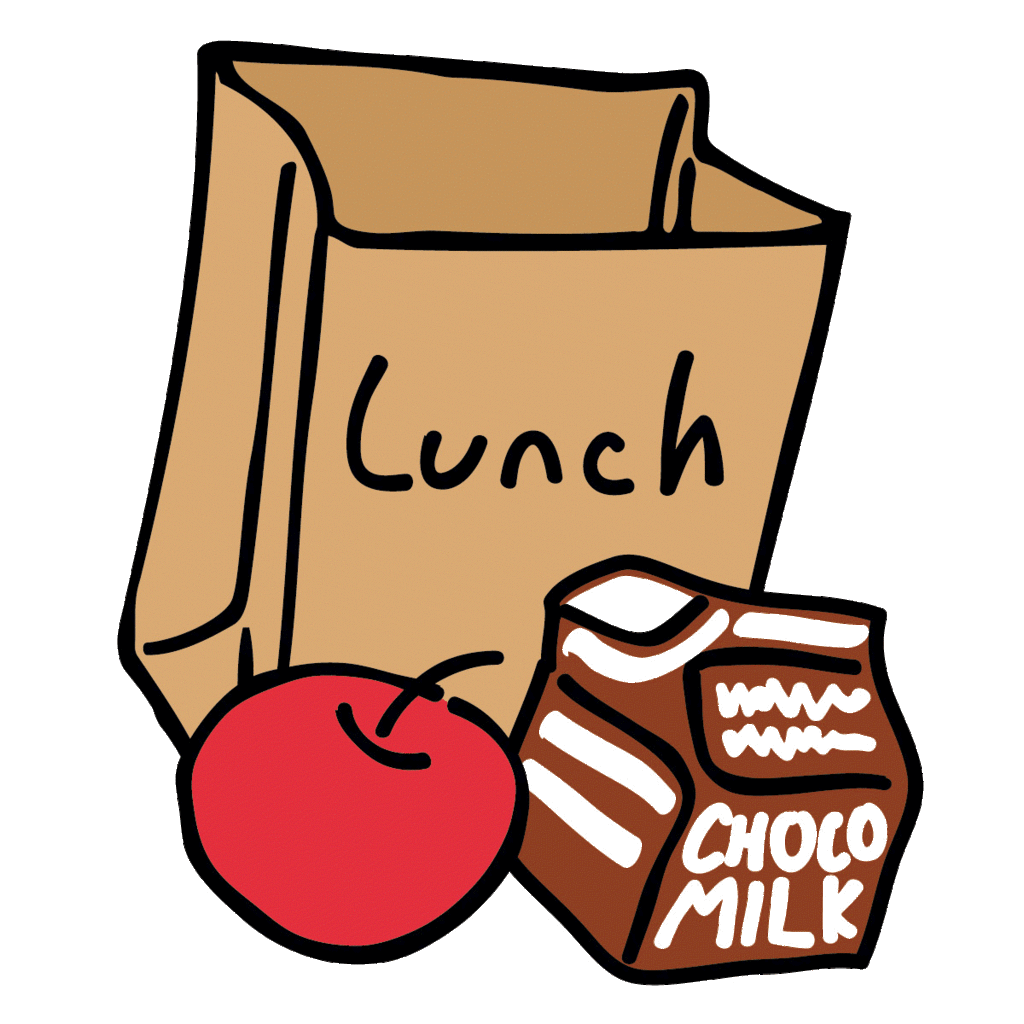 A message from Piedmont Tech: Good Morning Everyone – As you all know, PTC will be transitioning to all online course delivery by Wednesday, March 18th. As a result, our leadership team met this morning to discuss next steps. Please note, the Office of Dual Enrollment plans to provide an update by close of business today. However, for now, please refer to the information listed below and
www.ptc.edu/covid-19-information
for full details. Thanks in advance! Kris Burris

From the School District of Newberry County's District Office: Assignment pick-ups will be available at MCHS on Tuesday, March 17 and Wednesday, March 18 between 8:00am – 4:00 pm. If the times available do not work for you to pick up assignments, please contact your child's school. Each school will be posting a link requesting information from parents regarding Internet access. Please complete the survey posted on the school website and social media account to give us important information regarding your Internet access. Here is a link to that survey:
https://docs.google.com/forms/d/1wka9PtvNnADyP_02jReTH3AzeDoHr2u2RekN3QWwS3w/viewform?ts=5e6f9c82&edit_requested=true
If you are experiencing any symptoms of the virus, including fever, cough, or shortness of breath, please do not come to the school to pick up assignment packets. Please call the DHEC Care Line at 1-855-472-3432. We will be sending out additional information regarding breakfast and lunch as soon as available.