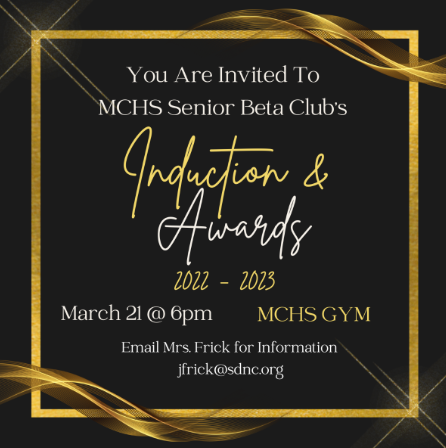 MCHS Senior Beta Club will hold its induction and awards ceremony on March 21st, 2023, at 6 pm in the MCHS gym. Members that received an invitation at the beginning of the 2022/2023 school year AND completed all the requirements for membership will receive a certificate from the National Beta Club Office. Students that have completed two years in beta club will receive an academic letter and students that completed more than two years will receive a bar to go on the academic letter.
We encourage you to join us to celebrate this amazing achievement.
Please email Mrs. Frick at jfrick@sdnc.org with any questions.