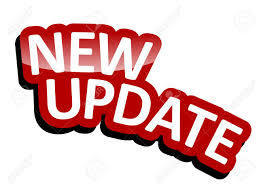 2020-2021 School Year-An Important Update
Jessica Felker
Wednesday, July 01, 2020
2020-2021 School Year Update
MCHS Parents, Students and Staff,
First and foremost, we hope all of you are safe and well. We are all united and care deeply for the well-being of our students and staff. As positive COVID-19 cases continue to rise daily, our students, staff and their families' safety is our number one priority. As we explore every option for the best route to return to school, we all must acknowledge the uncertainty and unpredictability of next school year due to the pandemic.
As we plan for the 2020-2021 school year there is much to examine, plan for and safeguard. Scheduling for the 2020-2021 school year poses unique challenges that have never before been faced in our schools. Schools are faced with the task of building schedules that are aligned to best practice and research on student learning while also adhering to the new health and safety protocols implemented due to COVID-19. This task is further complicated by the impossibility of projecting with certainty the health conditions in August 2020 as well as the possibility of a resurgence of the virus in the fall. As we move into the 2020–2021 school year, schools will continue to face extraordinary, new challenges that will require unprecedented levels of cooperation and coordination among students, families, staff, and school communities. Our district personnel, administrators, teachers, and staff are working together diligently to provide all students with a safe and equitable learning environment for the 2020-2021 school year. In order to best guide school and district decision making, the SCDE in collaboration with DHEC have provided recommendations for safely re-opening schools along with clear criteria for determining the rate of spread of COVID-19 in our surrounding community. This information was provided on June 22, meaning that schools and districts now have the information needed to plan for a safe return to school.
As we make decisions please know that all our focus, and every single one of our priorities, are directed toward protecting the health, safety and wellness of students and staff while giving students the best possible learning experience that is as close to normal as health and safety will allow. While much has changed our commitment to engaging students at all levels in educational experiences that ensure success and life-long learning will not. MCHS has always been more than a school. We are a family and we are MC strong. We are all in this together and together we will overcome any and all obstacles. As such, Mid-Carolina High School welcomes feedback and will provide timely updates to keep our MC Family informed as updated information becomes available.
Please stay connected to us by:
Checking our Facebook and school website. We will continuously keep you updated as new information is released.
Providing feedback to the district: A Re-Opening survey for staff and families will be released by our school district. Survey responses will provide important information that will help guide decisions being made.
School and District Re-Opening Task Force: In addition to sharing information, we want to provide opportunities for the community to share feedback. Mid-Carolina High School is in the process of establishing a Re-Opening Task Force that will assist in developing plans for re-opening school.
Updates regarding summer programs, re-opening and athletics will continuously be released by the school and the district as information is made available to us. If you have any questions, or feedback, please do not hesitate to contact me personally at 803-364-2134 or rcooper@newberry.k12.sc.us. Your input is valued and myself and my staff are available to answer any questions.
Sincerely,
Ray Cooper
Principal, MCHS