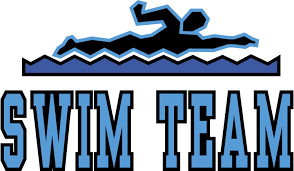 Updated swim team news!
Jessica Felker
Thursday, September 19, 2019
From Coach Kelly Hawkins: The Mid-Carolina Swim Team had its last meet of the season last night (9/18) at the Greenwood YMCA. They swam at a total of 5 regular season meets. This has been a rebuilding year after losing 6 swimmers from last year's team. This year there were 5 girls and 5 boys on the team. State triathlon winner, Cassi Murphy, joined the team for her senior year. Seventh grader, Madeline Senn, swam for the first time this year, also. Returning girls were Junior Dori Pitts, and Freshmen Sydney McGee and Macie Russell. The boys team consisted of all returning swimmers. They were Sophomores William Folk, Sam Hawkins, and Roger O'Neil, Freshman Parker Anderson ,and eighth grader, Braedon Connelly.
Congratulations to these swimmers that have achieved state consideration times:
Dori Pitts – 200 IM, 50 Free, 100 Fly, 100 Back
Parker Anderson – 200 IM
Sam Hawkins – 200 Free, 200 IM, 50 Free, 100 Free, 500 Free, 100 Breast Stroke
The state meet will be held on Saturday, October 12 at the Sol Blatt Natatorium at The University of South Carolina in Columbia, SC.